Bookkeeping
Are you trying to find a dependable and efficient Raleigh, NC, bookkeeper who has the tools and experience necessary to keep tabs on your firm's finances? Whether you're an independent contractor or the owner of a large business, Robert P. Davis, CPA has what it takes to help your business reach its true potential.
Save Yourself Time and Money
Even if you consider yourself an organized person, you can avoid the arduous tasks of sifting through paperwork and crunching numbers by letting us handle it for you. This convenience combined with our competitive rates, convenient hours, attention to detail, and dedication to client satisfaction make our services an excellent option that shouldn't be overlooked.
If you're interested in getting help from Robert P. Davis, CPA, a high-quality Raleigh, NC, bookkeeper, call today for more information or schedule your first appointment. We can lay the track for your venture to success.
Cloud Based Accounting Services
Cloud-based services are revolutionizing the way we do business. At Robert P. Davis, CPA in Raleigh, NC, we offer cloud-based accounting services designed with you–the smart business owner–in mind.
The Right Cloud Accounting Solutions for Your Business
Is cloud-based accounting the right solution for your business? We think so, and the reasons are clear. Cloud accounting is simple, convenient, and cost-effective. And because you're working with the experts at Robert P. Davis, CPA, you can be confident that any and all questions or concerns will be handled promptly and professionally.
With our cloud accounting service, you'll have access to the real-time data you need to make smart, informed business decisions. All you need is an internet connection to access your data at any time. Plus, setup is quick and easy. We can provide you with everything you need to start experiencing the benefits of our advanced cloud-based accounting solutions right away. Contact Robert P. Davis, CPA in Raleigh, NC today to learn more about our cloud accounting services or to schedule a consultation.
IRS Help Service in Raleigh, NC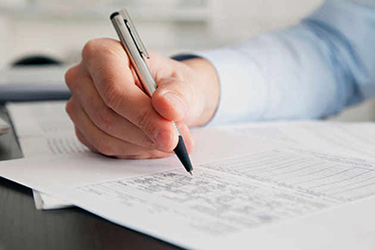 Dealing with the IRS can be stressful. Whether you're facing an audit, dealing with a tax levy, or sorting out tax issues related to running a business, ensuring your compliance with state and federal laws can be confusing at best. If you've been contacted by the IRS about a tax issue, don't panic. We're here to help. At Robert P. Davis, CPA, we offer professional tax representation service in Raleigh, NC.
The Professional Tax Help You Need
The tax professionals at Robert P. Davis, CPA are committed to taking the stress out of tax time. We have the in-depth knowledge it takes to help you work through even the most complex tax issues. And because we understand that dealing directly with the IRS can be time-consuming and intimidating, we're happy to handle it on your behalf.
You don't have to take on the IRS on your own. Get the professional help you need at Robert P. Davis, CPA in Raleigh, NC. Call us today to schedule your appointment.
Quickbook Accounting Services
Despite the popularity of QuickBooks, many individuals and businesses alike report numerous difficulties with its use. At Robert P. Davis, CPA, we're here to take the guesswork out of the equation with comprehensive QuickBooks accounting services. Our team can provide the consulting and training you need to make using QuickBooks a snap.
At Your Service
At Robert P. Davis, CPA, we understand that you have specific needs. That's why we'll customize our services to suit your unique requirements. Whether you need help setting up QuickBooks or navigating its more in-depth features, we're at your service. Our training and consulting services are available on an individual or large-scale basis; no matter how many employees you're looking to train, we're more than willing to accommodate. Our commitment is to help clients like you save time, increase efficiency, and gain the skills and knowledge needed to get the most out of QuickBooks.
Call us today for more information about our QuickBooks accounting services or to schedule a consultation to discuss your needs.
Small Business Accounting Services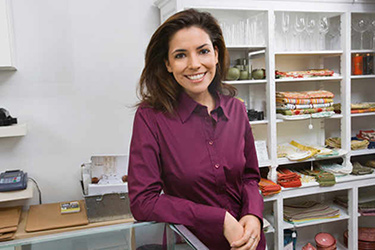 Running a small business takes time and dedication. But if you're like most small business owners and managers, you've already got a lot on your plate. Why add accounting to your ever-growing list of responsibilities when our team is on hand to help? At Robert P. Davis, CPA, we offer a variety of small business accounting services to local ventures in and around Raleigh, NC.
Let Us Do Your Number-Crunching
There's no question that accounting is of key importance to the success of any business. A small business accountant from Robert P. Davis, CPA can scrutinize your books, balance your ledgers, and go through all the number-crunching to save your business money and help you maintain your bottom line.
A Friendly, Approachable Team
Our accounting professionals enjoy working with small business representatives and owners like you. We pride ourselves on being approachable and easy to work with; and we take great pride in our dedication to customer satisfaction.
Call us today to learn more about our small business accounting services or to schedule a consultation to discuss your needs.
Tax Preparation in Raleigh, NC
If you're seeking out detail-oriented and efficient Raleigh, NC, tax preparation, we can help here at Robert P. Davis, CPA. We'll use our tools and knowledge to make sure your taxes are filed without any unnecessary delays or needless mistakes.
We Have What it Takes to Keep Your Finances in Check
Since the process of filing taxes is typically frustrating and time-consuming, you can save yourself a lot of time and energy by letting a professional take care of the complicated work, and with our up-to-date knowledge of rules and regulations and our superb attention to detail, we can save you money that would have otherwise slipped through the cracks.
Next time you find yourself seeking out Raleigh, NC, tax preparation services, consider it a chance to see what Robert P. Davis, CPA can do for you. Give us a call to learn more about our services or set up your first appointment. We have nothing less than our clients' best interests in mind.
Rob at Robert P Davis CPA has been handling our business and personal tax and accounting needs for the past few years. He has always been attentive to our needs and allowed us to concentrate on our business. He has provided us the information we need to effectively run our business and kept us out of trouble with the IRS and NC Department of Revenue. We feel confident in his ability to answer our Quickbooks questions and would highly recommend his services.
I have been with Rob at Robert P Davis CPA since he purchased the practice from my former accountant. Rob handles all my tax, payroll and monthly bookkeeping in a professional and efficient manner. Rob is always available to answer any tax or accounting questions I may have whether they are for my business or for my personal returns. His professionalism and friendliness makes it easy to work with him.